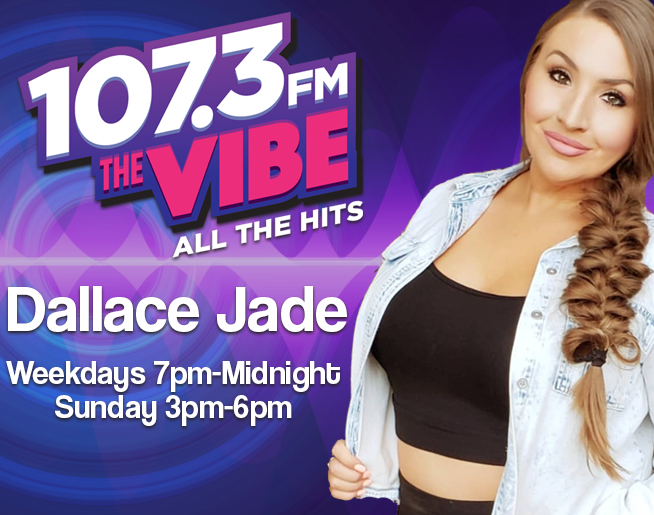 DALLACE JADE
Weekdays | 7pm to Midnight
Sundays | 3pm to 6pm
Here's two frequently asked questions I get "Your name is Dallas? Are you from Texas?" My name is Dallace and that's Dallace with an ACE and I'm not from Texas, I was born in Long Island New York. The fact that you're taking time out of your day to read my bio, makes us, "besties" YAY!! Currently, I just got done crying over a T.V. commercial, but it's fine, I'll make up for those tears later…by laughing at my own jokes! I love car rides, golfing, ice skating, and online shopping. Technically, I don't usually end up buying anything. I just add a bunch of stuff to the cart and laugh at the total amount $$$ cause I TOTALLY can't afford all that LOL!
I'm a sucker for a good quote, "You will face many defeats in life, but never let yourself be defeated." ~Maya Angelou
I'm really looking forward to connecting with YOU on and off the air, and thank you so much for letting me be a part of your weekend 🙂