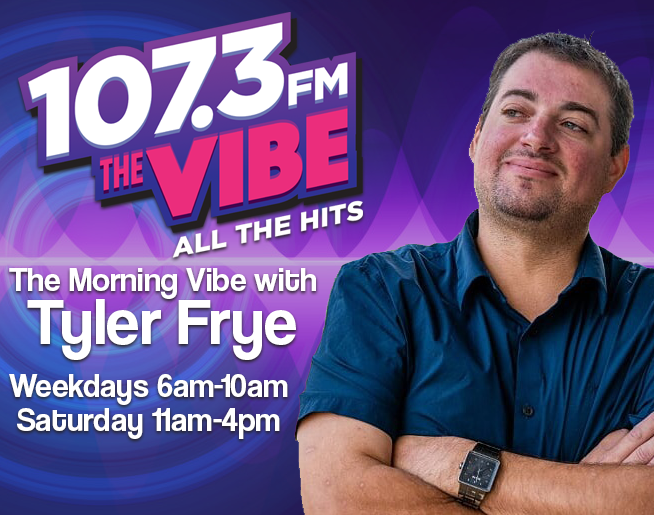 TYLER FRYE
Weekdays | 6am to 10am
Saturdays | 11am to 4pm
Born and raised in Chicago! Yes, I'm a Bears fan…..feel bad for me. 🙁
It's been a fun ride as this radio career has taken me to live in Tampa, Denver, Raleigh, Houston and now Kansas City. You may ask which one I liked the most, Houston but man, in two short years I am falling more and more in love with KC! This city is so fun and has a lot of charm!
I love to spend my free time with my spoiled dog Bear who I rescued at 3 months at the SPCA, or did she rescue me!
Adopt don't shop! 
I'm a HUGE sports fan, how can you not when you live in Kansas City! GO Chiefs! GO Royals!
My favorite artists I've had a chance to meet, Ed Sheeran, Ellie Goulding, Chainsmokers. They are all really nice people and amazing artists.
I love to spend my weekends exploring hidden gems around the city and around the Metro. Also trying all the BBQ, KC has a ton of good ones. Which is your favorite?
Hidden talent: I'm really good at golf. And not just the putt putt kind!
Let's make some amazing memories Kansas City!