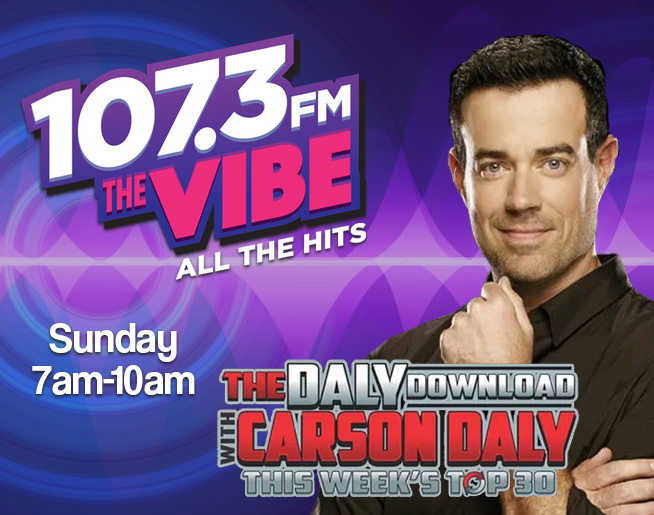 The Daly Download with Carson Daly
Sunday
7am to 10am
America's Favorite Host Counts Down Today's Hottest Song ON-AIR and ONLINE!
No one is more connected than broadcast personality Carson Daly (radio, Today Show, The Voice)! Carson's turning weekends into a nonstop music party, playing the most-listened-to songs of the week. Driven by exclusive artist interviews and the hottest show features, The Daly Download brings a new twist to radio by taking listener interactivity to another level.