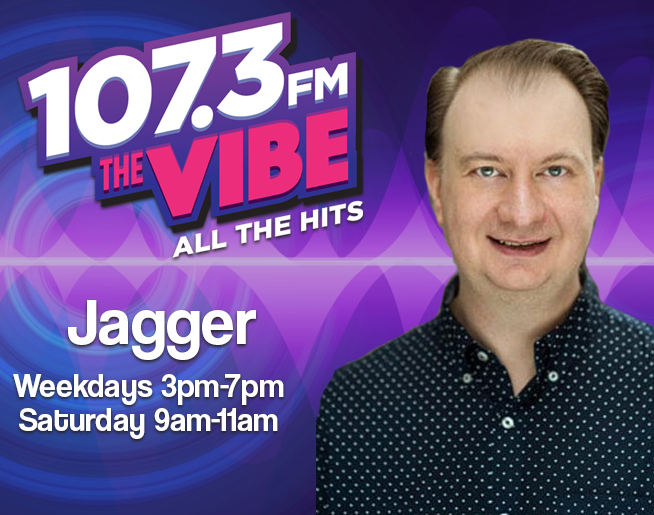 JAGGER
Weekdays | 3pm to 7pm
Saturdays | 9am to 11am
During his career, Jagger has been on the air at and helped program some of America's greatest Top 40 stations in such great cities as New York City, Hartford, Salt Lake City, Indianapolis, and Birmingham. Jagger came to Kansas City and to The Vibe in June of 2021 and has been loving his time in K.C.!
Jagger is also the creator and host of the award-winning radio show "The Weekend Throwdown with Jagger" distributed by G Networks. In 2018, the show was named "Best Syndicated Show" at the Promo Only Summer Sessions awards.
Born in Youngstown, Ohio, he always loved music and his dream was to be on the radio and help pick the hits. His career started at the legendary WHOT (Hot 101) in his hometown of Youngstown, Ohio while still in High School. Jagger is also the winner of the All Access Worldwide Radio Summit Music Director of the Year award in 2013 for his time as Music Director at Z100/WHTZ New York City. He was also named Mainstream Top 40 Music Director of the year at the Street Information Network's S.I.N. Awards in 2013.
Other career highlights: Jagger made an appearance in the 2017 Kygo documentary film "Kygo: Stole The Show". Virgin Records featured Jagger as their voice talent for national radio advertising campaigns featuring 30 Seconds To Mars, KT Tunstall and Red Jumpsuit Apparatus. And in 2002, Jagger's voice was heard throughout an episode of the MTV show, FM Nation. Jagger is also only one of seven people to be named the Music Director in the history of WHTZ (Z100), he served as Music Director from 2009-2016.
In his spare time, he enjoys spending time with his girlfriend Ginger (who also co-hosts The Weekend Throwdown show with Jagger) and their dog Elsa. He loves music, cooking, traveling, sports: GO Chiefs, he's also a huge Cleveland Guardians fan, magic and he is a huge movie buff!
Shoot him your questions, requests, & new music suggestions via email at [email protected]!